Fay at almost 6 months, take Best Baby Puppy Show
August 11, 2019 - Société Canine Beauceronne

Beautifull moment between sisters!

Finnlay & Fay share an old cart
(probably 100 years old ?)
offered by
Catherine & Christophe !

Thank you so much !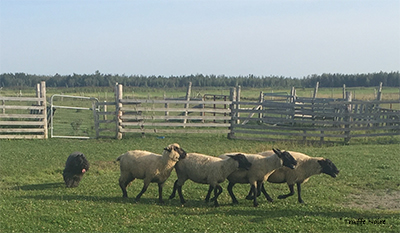 So fun to see Émiko herding sheeps so easily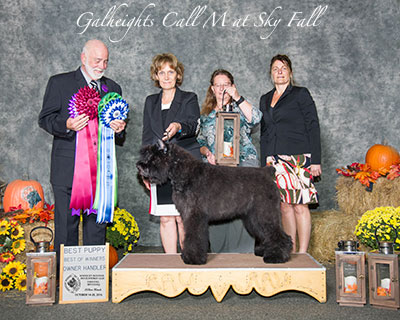 Best Puppy, Best of Winners,
Best Owner Handler of USA Bouvier des Flandres Specialty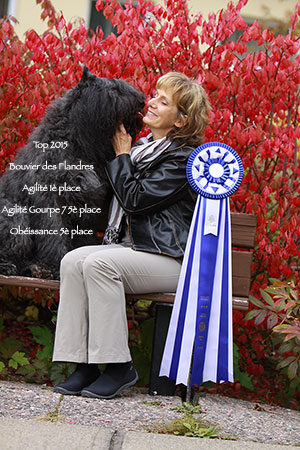 Emiko Top Bouvier des Flandres 2015
Agilité: 1st place (breed) & 5th place (Groupe Herding Dogs)
Obedience: 5th place

***
B R A G ::: Truffe Noire
***

*** A T T E N T I O N – A T T E N T I O N – A T T E N T I O N ***

RAISONS POUR LESQUELLES VOUS DEVEZ ACHETER

CHEZ UN ÉLEVEUR RESPONSABLE

VERSUS SITES DE VENTE RAPIDE ET/OU RÉSEAUX SOCIAUX




Welcome to our web site Truffe Noire Kennel :::
We acquired our first bouvier des Flandres in 1984. Since we are still impasionned of this breed. Our Kennel is first familly breeding and our objectives are to procuced healthy pups which, in the future, will become balanced and stable adults.

We give a great importance on the temperament and participations of various canine activities such as conformation, obedience, rally-o, agility, and this, while respecting the dog potential and the breed's standard. We offer more attention to our bouvier in order to offer healthy environnement to them.

The dogs in our breeding program have hips, elbows and heart certified byt the Orthopedic Foundation for Animal (OFA) and their eyes are tested by CERF.

On this home page, you will be informed about last news and activities that our dogs will participate.




If you are a bouvier owner and you would like to lern how to groom yourself your dog !!!

This Video (USB) could initiate you with some tips to do so.

The Video is 25$ + Shippings fees.

To place an order for your own copy, you can contact Carolle Caron caro.bouvierdelawallonie@gmail.com

You could also assist to one of our grooming seminar. To find out of when will be our next seminar, you can write to caro.bouvierdelawallonie@gmail.com and we will get back to you with the informations.












When you had a Bouvier des Flandres, we never had other Breeds!